Social media marketing is a highly effective way to grow your audience. There are around 4 billion people engaged digitally. 84% of people with Internet access are active on social media.
These platforms are perfect for driving leads and developing your brand's personality.
If you find yourself wondering "what is social media marketing?", then you're certainly not alone.
That's why I've created this in-depth guide suitable for all businesses and entrepreneurs.
Read on to learn everything you need to know for social media marketing success!
What Is Social Media Marketing?
Knowing the definition of social media marketing may seem like a no-brainer.
Yet, it's a crucial first step in truly understanding how to use this marketing strategy.
Social media marketing is the utilization of social media websites, applications, and platforms to promote your brand's product or service.
You use these platforms to connect with your target audience.
Social media marketing often goes hand in hand with visual content marketing because of the use of images and other visual content.
This marketing strategy essentially gives your digital brand an online personality. By using the right style, tone, and content, your business becomes relatable and reliable.
Billions of people use social media every day and the internet is being used more than ever, so your potential for success is great.
Social Media For Business
Major social media platforms incorporate free resources for businesses.
These tools and resources allow you to:
View user analytics.
Boost credibility.
Drive traffic to your website.
These are just a few of many examples. In addition to free tools, social media platforms have paid advertising options.
Below you'll learn how social media marketing helps business through the leading platforms. Major social media platforms include:
Twitter
Facebook
Instagram
LinkedIn
For the greatest impact, you should use every one of these social media outlets for business. Read on to see the unique benefits and traits that each one offers.
+Facebook For Social Media Marketing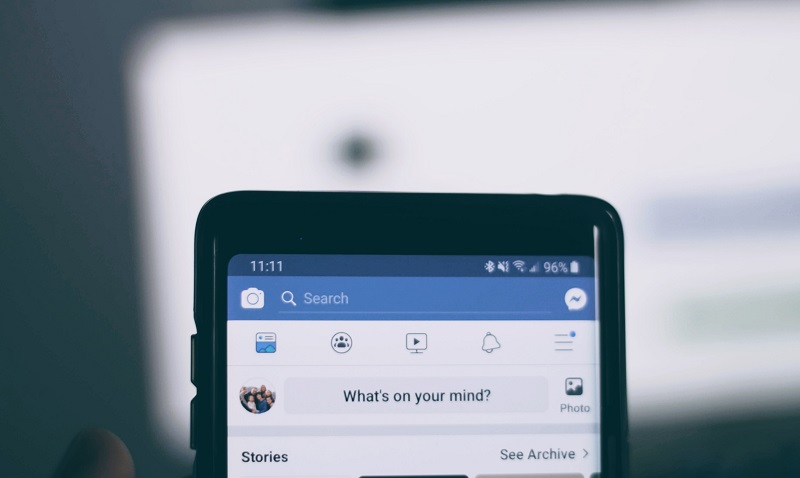 Using Facebook for your business is a no-brainer. When it comes to Facebook for social media marketing, the statistics say it all.
Creating a Facebook business page is completely free, and the setup process is pretty simple. Facebook guides you through the steps and offers helpful suggestions.
With a business page, you can view audience analytics for free, too. Facebook lets you engage with your audience through:
status updates
videos
images (photos, infographics, etc.)
user polls
link posts
Paid advertising is optional, but it's certainly worth considering. There are multiple advertising packages available, and there's something to suit every business's budget.
Get started building your Facebook business page to take advantage of this in-demand social media platform. Facebook's Help center features instructions and information for setting up Business pages.
+Twitter For Social Media Marketing
When it comes to interacting with your audience, Twitter is the go-to social media platform. Twitter has over 330 million active users per month. You can use the platform to:
Engage current and potential customers.
Increase brand awareness.
Boost conversion rates.
Share images, videos, and links.
Offer rapid customer service solutions.
Promote your product or service.
Search and explore competitor strategies.
Twitter is one of the most casual social media platforms for businesses. However, it's still used by entrepreneurs and major corporations alike. This is because Twitter is a great way to give any brand a unique personality and voice.
All of the above perks are completely free. You can also pay for promoted Tweets and Twitter advertisements to expand your reach.
+Instagram For Social Media Marketing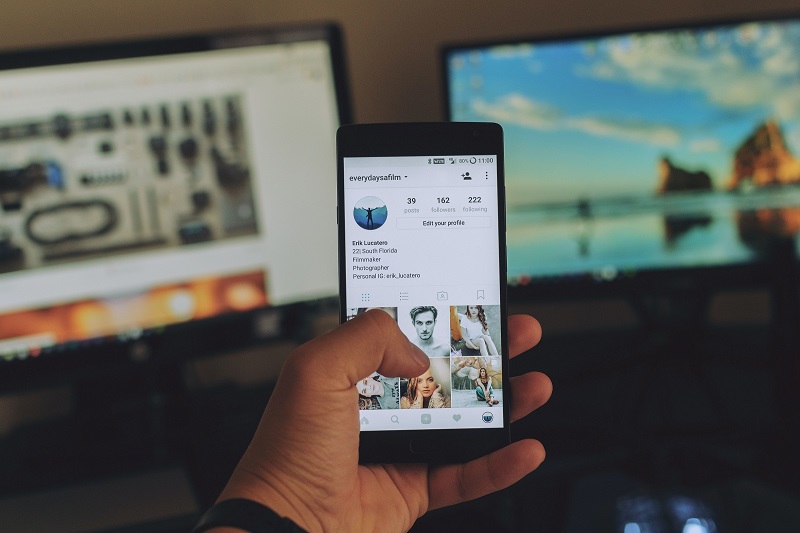 Instagram is an invaluable social media platform that boasts one billion active users per month. No matter what your product or service is, creating a business account on Instagram is a great idea.
This platform is popular among bloggers and influencers to increase blog post traffic. It's also excellent for displaying physical products that your brand offers.
By visiting your account's 'Insights' page, you can view social media metrics divided by:
Content (view count on Instagram stories, posts, etc.)
Activity (reach, impressions, interactions, profile visits, etc.)
Audience (growth and decrease, location, age range, etc.)
This information makes it easy to truly understand your audience and what's popular with them. Instagram is a must-have when using social media for business.
+LinkedIn For Social Media Marketing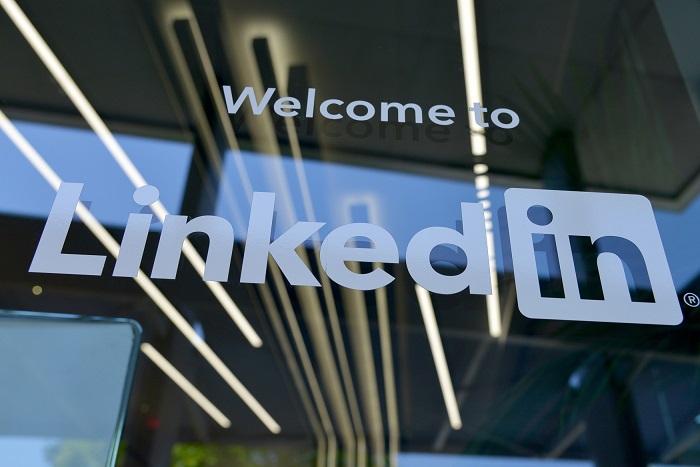 LinkedIn is considered a social media platform for working professionals. Over 46% of all social media traffic to company websites comes from LinkedIn. It's an excellent resource for:
Making business connections.
Generating leads.
Building new partnerships.
Improving your brand's awareness.
Growing your email marketing list.
Use LinkedIn to give your business enhanced credibility. Make sure to create a LinkedIn company page versus an individual profile.
LinkedIn company pages are the ones that people go to when they want to find out more about an organization.
These are slightly different (actually a lot more depending on how much you want to think about it) from individual LinkedIn pages.
Company pages work better when you plan to take the business past the sole proprietor class since it's going to be a larger organization and one individual profile wouldn't efficiently convey the collective organization.
But personal pages will work for freelancers, consultants, and the like. If you are a blogger like me, with your name as the face of the company, an individual page will be sufficient.
Use a LinkedIn page (company) if you want to share your brand's identity, services, and the way they do things.
You can customize your profile URL using your business's name. Make sure to thoroughly fill out your profile, and add links to your website/content.
Social Media Strategy For Business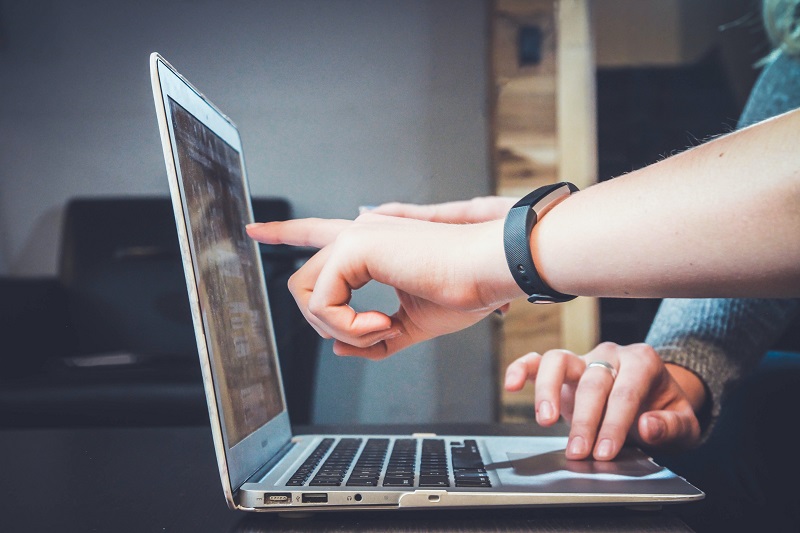 The next step is developing your social media strategy for business. Having a gameplan is crucial for successfully using these platforms.
If you're not sure where to start, I'm confident that the tips below will help you.
The advice given is easy to follow, so it's suitable no matter how much social media experience you have.
1.Make Use Of Social Media Analytics
You don't need to be an expert in analytics for social media marketing. Twitter, Facebook, and Instagram all have built-in social media metrics.
The image above shows Facebook's free analytics for Facebook business pages. The data you receive shows you:
Audience demographics (age range, gender, location, etc.).
Your most popular content based on views, interactions, and more.
The time of day when your page receives the highest traffic.
The specifics vary with each platform, but these are the most common examples.
You don't have to pay a dime for this information; it's available for all business account users.
Audience data is incredibly valuable for refining your social media strategies. You can use this information to adjust and improve your content, social media scheduling, and more.
There are third-party tools for measuring social media metrics, too. Hootsuite Analytics and Google Analytics are two excellent examples.
Explore the additional analytic data these tools offer to see if they're ideal for your business.
2.Focus On Quality Versus Quantity
Posting consistently on social media is great, but overdoing it is a poor social media marketing strategy. There's no need to crank out repetitive posts throughout the day. It's all about quality and not quantity. Quality content on social media:
Builds your brand reputation.
Is genuinely engaging.
Is favored by search engine and platform algorithms.
The last point is particularly noteworthy. Facebook's feed algorithms are known to focus on genuine posts that promote meaningful interactions.
This same idea applies to search engine algorithms and other social media sites and apps.
Social media analytics are very helpful when developing quality content. View user metrics and ask yourself questions such as:
Which posts of mine are being shared the most?
Are my posts informative for my target audience?
Are my posts relevant to my audience's interests?
Are my text posts concise and reader-friendly?
This line of thinking will ensure that you offer valuable social media content. Keep these questions in mind and check metrics regularly when creating new posts.
3.Initiate And Engage In Conversation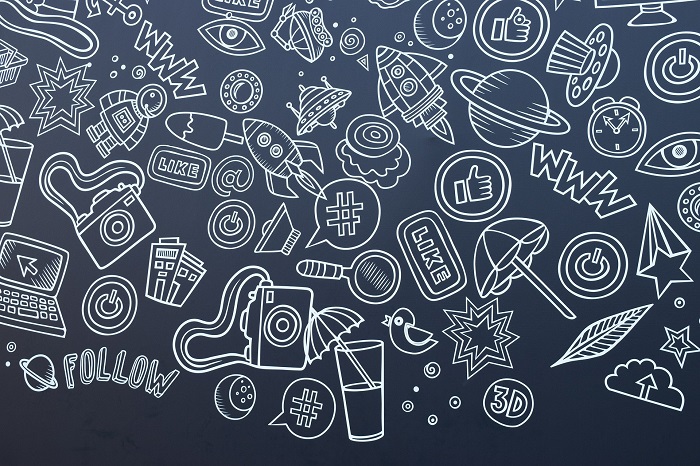 Putting emphasis on the 'social' part of social media marketing is crucial. There are endless options for engaging your target audience in conversation on every platform.
Create user polls on Facebook and Twitter.
Post questions as status updates.
Include questions in image/video captions.
Encourage questions from your audience.
User analytics will come in handy when initiating conversations.
What's trending among your target demographic? Do you have any location-specific news or stories to share?
Ask yourself these questions when establishing plans and goals, too.
There are several benefits to initiating and engaging in conversation. Communication with your audience:
Builds your reputation.
Keeps them interested in your content.
Showcases good customer service.
Helps create long-term relationships.
Dedicating some time and resources to engagement goes a long way. Ensure that this is a consistent part of your social media strategy.
4.Give Your Brand A Personality
Social media and brand personality go hand-in-hand. Your brand personality is the human traits and unique attributes you put into your brand. This personality you build really shines on social media platforms.
When brand personality is consistent across all platforms, revenue increases by up to 23%. This highlights how important it is to develop yours. The five dimensions of brand personality are:
Excitement (fun, carefree, spirited, etc.)
Sincerity (family-oriented, thoughtful, etc.)
Ruggedness (tough, athletic, etc.)
Competentness (clever, efficient, intriguing, etc.)
Sophistication (lavish, luxurious, refined, etc.)
A brand like Hallmark falls into the 'sincerity' category, while Nike fits the bill of 'ruggedness'. Tech companies like Apple are associated with 'competentness'. So, how do you go about building your brand's personality?
Brainstorm traits that you want your audience to associate with your brand.
Decide which traits are most important for you to get across.
Take time to develop these traits for your brand.
Put yourself in your audience's shoes and see if your desired traits stand out.
There's no perfect formula; every brand is unique. Creating a strong brand personality is a long-term project.
Stay consistent with your social media presence to help your audience connect with your brand.
Social Media Marketing Tools For Businesses
Juggling multiple social media accounts may seem daunting, and that mindset is pretty common. Fortunately, you can rely on social media tools for business to help you.
From scheduling promotional posts to planning strategies, there are free and paid resources for it all.
Every facet of social media marketing is made simpler using the right tools.
Check out the categories below for some great examples.
+Content Calendar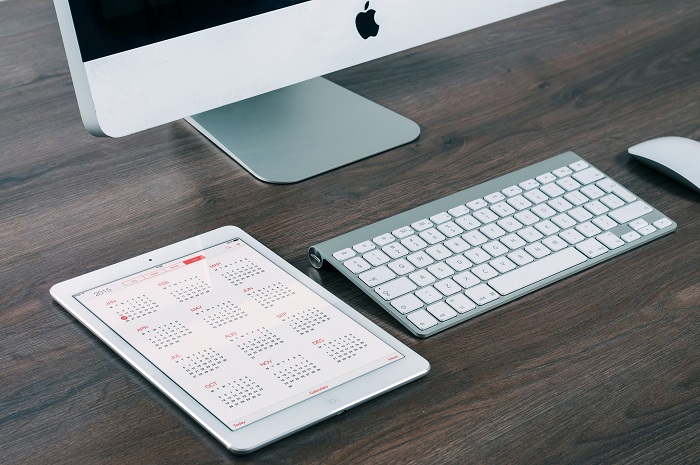 Day-to-day management of social media marketing is often overwhelming.
It's important not to lose sight of your long-term goals, so planning ahead is an optimal solution.
Implementing a social media content calendar is incredibly helpful and convenient. The use of a content calendar:
Ensures your content is well thought out.
Allows you to track the success of different content strategies.
Saves you time on a daily basis.
Helps build consistency with your brand personality.
Allows your audience to know when to anticipate your new content.
Some entrepreneurs and businesses go the do-it-yourself route for content calendars.
This may mean utilizing a spreadsheet or using a pen-and-paper planner.
However, there are more convenient alternatives.
Sprout Social is an all-in-one social media management tool with a comprehensive calendar feature. ContentCal is a user-friendly visual calendar tool that's ideal for beginners. Consider using one of these for more efficient planning.
+Post Automation
Many businesses wonder "Can social media marketing be automated?", and this is an excellent question.
If you're concerned about fitting social media marketing into your routine, then you'll be happy to know there are post automation services.
There are dozens of social media automation tools and platforms, and they cater to all types of businesses. You can opt for budget-friendly basics or go all out with hands-free social media marketing.
Buffer and Hootsuite rank among the top automation services. These platforms – and many others – offer features like:
Post publishing across all social media channels.
Individual marketing campaign analysis.
Engagement prioritization for social media replies.
Hashtag planners for Instagram content.
Tools to monitor your competitors.
Take some time to explore your options. Many social media automation services offer free trials or affordable short-term plans.
This makes it easy to choose the one that suits your business goals.
+Visual Content Creation
Visual content is an essential part of social media marketing. Your audience is unlikely to scroll through long walls of Twitter or Facebook text. Recent statistics show that:
Engaging images and video give you a competitive edge and make your brand stand out. There are visual content creation tools that let you:
Create photo collages.
Generate infographics.
Design social media headers.
Access royalty-free images.
Add quotes/text to photos.
Some great examples of these tools include Canva and Adobe Spark. For royalty-free images, check out Unsplash, Pixabay, and Pexels.
Mix and match these resources to create truly unique visual content.
Takeaway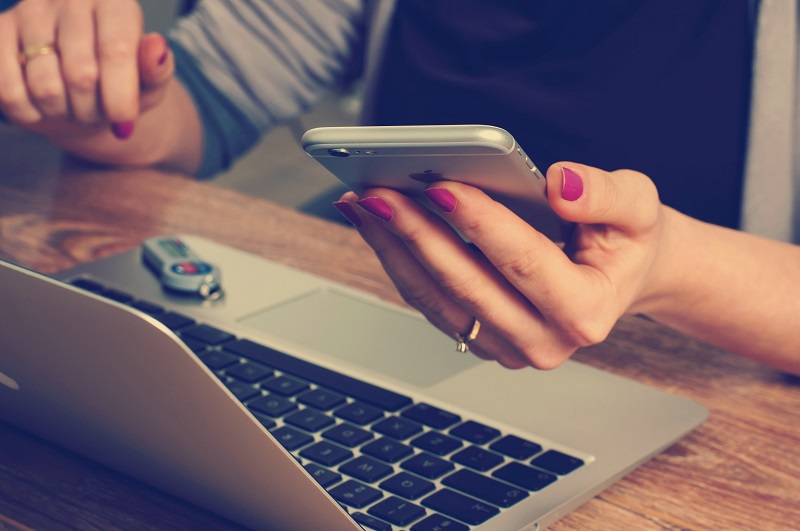 There is no 'one size fits all' approach with social media marketing for business.
The tools and tips in this post are all about customization. Implement them and you'll find social media success.
For even more marketing resources, check out my recent post about free digital marketing tools.
I really hope this insightful article will help you strengthen your online presence without breaking the bank.
Feel free to comment on what social media marketing tactics have helped your brand!
Further reading on RickyWang.com: Looking for the right tools to boost your social engagement? Check out my reviews on the best social media management tools and LinkedIn automation tools.