Quick tip: You're in for a LONG read. If you wanna skim through the article (I suppose the majority of you will), be sure to pick up the "quoted" pieces. They're the key points for each section and the sections within those sections.

What is Customer Acquisition?
The sad truth is 90% of businesses fail in their first year. What more, only 50% of companies ever last to their fifth year of operation. What could be behind this epidemic?
It's simple: lack of profitability! If you are not acquiring customers and retaining them, profitability would be farfetched.
As a business owner, it goes without saying that customers are the lifeblood of your venture. Accumulating and retaining a handsome customer base remains the predominant inspiration that gets us from our cozy bed every morning to work.
The bigger question here is: how do you acquire these desired customers? This is what customer acquisition is all about!
You guessed, right. Customer acquisition is not a haphazard expedition. You can't wake up one jolly morning feeling invigorated and go plastering banners about your brand all about the neighborhood.
Efficient, profitable, and sustainable customer procurement requires a systematic, cost-effective, dynamic, and holistic customer acquisition strategy.
This strategy spans what customer acquisition channels you could leverage in driving awareness. What systems and tools you could use to measurably process these accrued leads to buying customers and then to returning customers.
Indeed, customer acquisition is quite distinct from lead acquisition. Better put, lead acquisition is more like half of the journey.
Lead acquisition ends at accruing potential buyers of your product and services. Customer acquisition extends past that milestone to converting these leads from potential buyers to returning customers.
Why is it essential to plan to retain customers? It's been proven that by simply boosting customer retention by 5% can boost your profits by anywhere from 25% to 95%. That said, it's clear that customer retention should be a part of your customer acquisition strategy.
Take lead generation like getting the phone contact of your crush. In comparison, customer acquisition is getting that crush to enter into a stable and fruitful relationship with you.
Do you get the picture now? 🙂
Choose a Channel to Acquire Customers
Our world today is light years apart from that of your white-haired grandpa.
While there weren't many customer acquisition channels other than radios, newspapers, and billboards in his hay days, there are hundreds of channels all available for your taking. This can be attributed to the luxurious digital explosion we have today.
From TV to social media to email to content marketing, potential customers are scattered about a plethora of random and generalized customer acquisition channels. You are definitely not jumping on all these platforms for customer acquisition. Why? I won't allow it.
This will identify the befitting channels for you to invest in for the highest return of investment in terms of eventual customer acquisition and retention.
To know which platform is best for you, you should examine the type of goods and services you are selling. What platform are your desired customers concentrated on?
What are the interests of your anticipated customer, and which customer acquisition channel would they interact with best? More than that, you should be mindful of your customer acquisition budget.
Sorry to ruin your mood, but the cost of customer acquisition has risen by more than 50% in recent times. So there is almost no way you wouldn't be spending those your precious dollars in you want new customers.
So here is what you should be asking yourself. Have you got a sizable budget for a large-scale, fast-and-furious customer acquisition campaign? Do you prefer it slow and steady with a limited budget?
Of course, if you have got the bullion vans loaded with hard cash, why not? Let us go hire an alluring Kim Kardashian or a shirtless ripped Cristiano Ronaldo to be your brand ambassador!
But if you have a constricted customer acquisition budget, you may tend to go with more low-key channels like blogging, organic social media, and quora marketing.
Lastly, you should examine the competitiveness of the channel you are exploring. Agreed, the channel competitiveness is not unrelated to your customer acquisition budget.
What is the proportionate reward for every ounce of effort, time, and dollar you invest in a particular platform? Have your competitors jam-packed such channel drying it up of paying customers?
Admittedly, it is not easy to invent a customer acquisition platform. You are most likely going to share the room with rivals.
But if you don't have the budget to blow existing rivals (on that customer acquisition channel) out of that platform, it is wiser to avoid such a platform.
16 Customer Acquisition Strategies
Having established this, let us look at the most efficient and productive customer acquisition strategies you can explore today.
#1 – Social media is yet a goldmine
Does that sound crazy? Undoubtedly, it is possible to doubt social media customer acquisition's effectiveness given the enormous pile of businesses strewn about Facebook, Instagram, Twitter…fighting tooth and nail for your cent. BUT…
Probably since 45% of the global population are on social media, who knows?
Guess what? An average user spends at least 3 hours daily on social media. Can you smell the money already?
Come on, there is no way social media is losing all its customer acquisition juice in the face of the enormous crowds of customers splattered across social media waiting to be fished.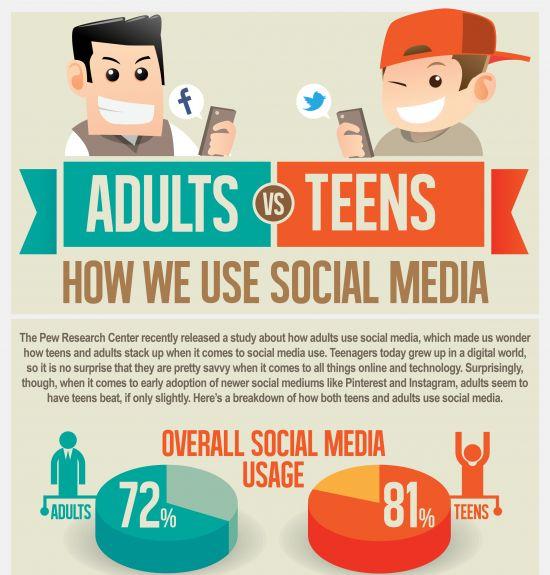 But here is what many businesses do wrong when it comes to social media customer acquisition. They chase the money instead of building viable and sustainable relationships.
The core essence of social media is CONNECTION, not marketing. Granted, this connection can be commercialized down the line, but there must fundamentally and genuinely be that connection first before it can be monetized.
It is crucial to spruce your social media activity (as a business) with non-commercial, value-adding, or community-building content. This is important in forging a sentimental connection with your audience. Yes, feel free to commercialize this connection later on.
Don't expect me to buy your products splattered across my social media feeds if I don't know you at all…well, unless if you are offering me an all-expense-paid trip to Ibiza.
But trust me, if your social media posts have been adding value to me or basically just resonating with me before, expect me to give your products a second look on my newsfeed…and sure, I could eventually buy if they appeal to me further.
Mind you, I am not expecting you to befriend everyone on social media before you convert them to customers. Aside from such an organic social media customer acquisition approach, there is the option of paid ads.
Yes, organic social media would get you to the destination (customer acquisition) in the long run, but paid ads are like hiring Formula One's Lewis Hamilton to drive you to your destination: SPEEDY and accelerated. A bit synthetic, is it?
Paid social media involves leveraging advertisements on social media. This involves the likes of Facebook ads, Instagram ads, Twitter ads, and LinkedIn ads.
Paid social media ads can be efficient (if not lucrative) when appropriately maximized for customer acquisition. They get your content to a much-amplified audience, expanding your reach and giving you a better chance at building a fanatic following on social media.
Looking at the numbers, Facebook ad impressions have risen by 33%. More interestingly, the average Facebook user clicks on 11 ads each month. This shows increased engagement from your prospective audience with your ads.
Nonetheless, paid ads tend to be expensive despite their impressive ROI. According to WordStream, the average cost per click for a Facebook ad is $1.72.
Don't be mistaken to think that paid ads can perform excellently in isolation of organic social media customer acquisition. Paid ads are more of amplifiers, but the base must be a organic, emotionally laden, and relationship-building social media posture.
It is such value-adding social media content that helps you retain the audience possibly acquired by these ads. Overall, to best maximize your social media customer acquisition, you should be picky about the social media networks you invest in.
For example, if your ideal customer base is predominantly adult male, you have no business on Pinterest. This is because just a meager 15% of men actively use Pinterest.
Similarly, if you want to acquire more millennial customers, you should be looking at the likes of TikTok and Instagram.
What social media brand voice would resonate best with the audience you target on your identified social media platforms? Lastly, what crisis plan do you have in case your social media customer acquisition strategy stalls or backfires?
#2 – Content Marketing
One beautiful day in In January 1996, it struck Bill Gates that content is king. Almost some 25 years later, content is yet to pass on its kingship.
Content marketing is no fluke. According to eMarketer, 60% of marketers today leverage a daily minimum of one piece of content. Certainly, there are very few customer acquisition strategies as cost-efficient and sustainable as content marketing.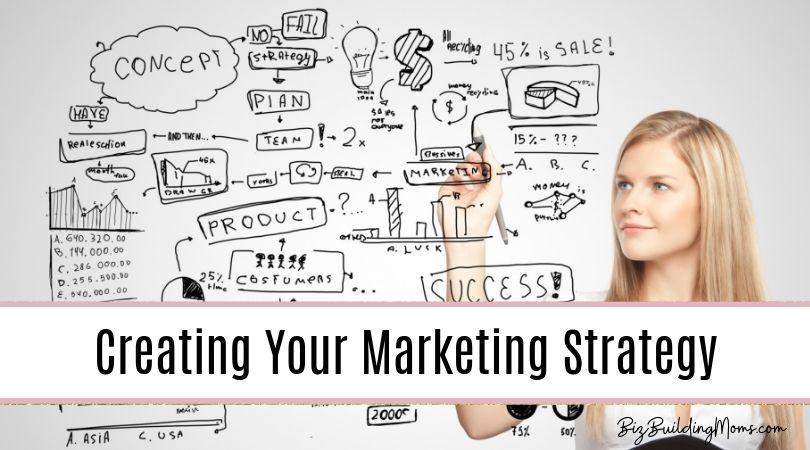 In today's digital ecosystem, putting out high-quality content is a surefire way to pull the attention of customers you are seeking to acquire.
Content marketing is profitable as a customer acquisition strategy because of two things: it adds value and consequently builds trust.
For example, I want to rent a house in Los Angeles. For someone as meticulous as me, you can expect me to search the internet on the critical factors to consider when renting a house in Los Angeles.
Let us assume that outside from telling me where to hang out with Taylor Swift in Beverly Hills, a particular article goes as far as touching on the most crucial rent mistakes renters make in Los Angeles make and how to get the best value for my investment in a Los Angeles rental.
If this article that genuinely assuages my query happens to recommend any rental in Los Angeles, it is only natural that I should highly consider such properties. Why?
Because the article added value to me, springing up trust in their recommendation. Do you now see how content marketing basically works in customer acquisition?
Admittedly, content marketing is expansive – if not almost overwhelming – when it comes to leveraging it as a customer acquisition strategy. I will save you the headache and espouse the most effective content marketing strategies to deploy to acquire your dream customer.
#3 – Business blogging
Oh, you really thought starting a blog was old school? Blogging still works in acquiring customers. Little wonders, blogging is still a top priority for over 52% of marketers today.
Blogging remains the spine of contemporary content marketing. This can be in the form of written blogs or even vlogging.
I tell you what, if you are not acquiring leads via your blogging, it is likely because you are not doing it the right way. Blogging is your first inbound marketing tool when it comes to establishing your credibility.
Insightful blogs are highly suggestive of authoritative stakeholders in that industry. If I read a blog on your website that is enormously value-adding, it is sure to pump up your legitimacy as a brand in my perspective.
This is because such a blog establishes you as a subject matter expert. These are people I can trust to buy from.
Don't just jump on the blogging bandwagon because you want to satisfy all righteousness. There are a million better – and even more enjoyable ways – to waste your time. Invest in top-quality content only.
Blogging is no place for mediocrity. If you are not an expert at creating the content you would be putting out on your blog, I highly recommend paying a specialist to produce this content for you.
There are very few worse ways as quick to murder your brand reputation or credibility as populating your blog with amateur or low-quality content. It is a complete turn off for me and just any other of your potential customers.
Your blog should be optimized to ramp up its visibility on search engines. We will be touching emphatically on this in the SEO section.
#4 – Video creation and marketing
I could watch John Wick 3 a thousand times, don't blame me, that is the power of video! Just like written content, video is one of the most potent content formats to engage your audience and drive your customer acquisition.
According to Marketing Sherpa, videos attract 300% more traffic, amplifying your customer acquisition. Your video content can be anything from live interviews to video blogs to skits to tutorials to product videos.
Quality video content isn't as costly to produce anymore. There is an overwhelming pool of freelancers to help you make such content. What more, higher-quality cameras don't cost a premium anymore.
There are several ways to leverage video in customer acquisition. This could be in the form of company commercials, which can give your brand introduction (to your customers) a visual appeal, engaging them better and consequently boosting leads and conversions.
You can also use video as a customer acquisition strategy by maximizing social media videos in amplifying the hype around your product or service. These types of videos can be in the form of live videos, product videos, behind the scene videos, or even company stories.
It doesn't end there; video can be a viable customer acquisition strategy when used as product commercials. A powerful product story kneaded with beautiful visuals can be a major success when boosting lead acquisition. When it comes to conversion, customer testimonials will significantly enhance your credibility, pulling hordes of customers in.
#5 – Guest blogging
Guest blogging is one of the most viable ways to boost your SEO juice in content marketing, culminating in amplified customer accruals.
Search engines like Google have a massive penchant for backlinks, and the more authoritative backlinks are pointing back to your website, the better for business.
In this sense, Guest blogging is miles apart from the low-value, volume-based link acquisition that is plaguing SEO at present. Many webmasters now scatter content mediocre across a plethora of low-quality websites in a quest for a larger slice of the SEO pie (in terms of higher search rankings).
After the death of PBN, Google made a point to reward value-based link acquisition. When you land more top-grade blogs on websites with either an impressive domain authority or a robust audience connected to your niche, your organic search engine rankings climb.
When your content is optimized for keywords that your prospective customers are searching for, your website gets more visibility in search engine results, resulting in more clicks.
More than just domain authority, you should be keen on the level of engagement on the website you are guest blogging for.
A website with a domain authority of 55 that get tons of genuine comments (or other credible engagement metrics like social media shares) on their blogs could be a better destination for your guest blogs than that website with a domain authority of 75 that gets a meager amount of interaction from its audience.
Another infamous guest blogging approach is using a one-size-fits-all template for acquiring backlinks from websites. Here, webmasters could pump out hundreds of emails to website administrators using one email pattern and hoping a few ones respond positively. NO.
The genuine websites – authoritative and those who have excruciatingly built a vibrant audience – will rarely reply to you when they see such template-optimized outreach emails, lacking any flavor of personalization, BEGGING for guest posts. And yes, such website owners are pretty good at deciphering when you send such bulk hopeful emails asking for guest posts.
Instead, if you want to enjoy maximal gains when leveraging guest blogging as a customer acquisition strategy, you should adopt a personalized tailor-made approach for each website. Yes, it is exerting, but diamond never comes cheap.
Before sending that pitch email asking for guest post opportunities, spend some time to know a bit about that website's decision-makers and what they have been up to of late.
Now customize your email around that insider knowledge. You can sneak through their LinkedIn and other social profiles to get closer to prospects.
What's more, you can use a tool like Wiza to find emails from LinkedIn prospects.
This sprinkles some sense of intimacy or acquaintance on such emails (asking for guest blogging opportunities) instead of some random dude jumping into their email screaming for backlinks.
#6 – Offering free content
Who doesn't like free things? Trust me, one of the best customer acquisition strategies related to content marketing is giving your potential customers free offers to get them into your sales funnel.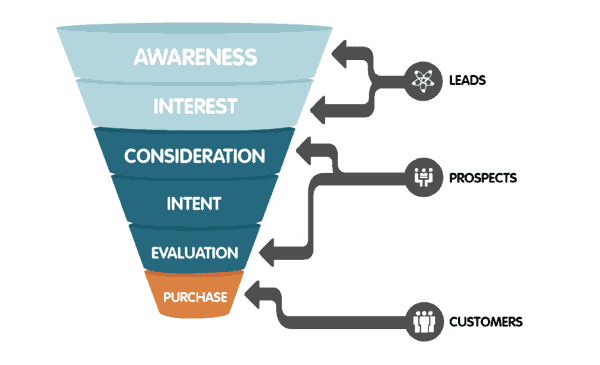 Content offers are typical when you have more in-depth content to offer your customers, and you decided to get something in exchange for such a load of content from your potential customers.
Such in-depth content is much more emphatic than your regular 500-1000 word blogs. For example, you can cover a topic related to email marketing like "how to improve the open rate for your email" in about 800-1000 words.
This can be published as a blog on your website that your website visitors can easily read. Now, let us assume you get things much deeper and write a topic like "A definitive A-Z guide on all you need to know about email marketing", with the article running into 25,000 words. Furthermore, you make sizable investments in custom graphics and infographics for this content.
You may not want to be a digital Santa Claus in publishing all that for free access on your blog. You could be better served using such in-depth content as gated content offers.
This can be in downloadable pdfs and ebooks, where the reader would have to part with some personal details like his email address before he can get access to the full content.
Your website visitors would be glad to get such content and readily exchange the needed details so long you have built credibility.
With such email addresses, you can get them onboarded into your sales funnel, where you can procedurally process them through the various stages of your sales funnels to buying customers.
You can try out some sales funnel software like Clickfunnels, reviewed by Systeme.io.
#7 – Deploy co-branded content
Admittedly, this is a relatively novel customer acquisition strategy that isn't in the mainstream, per se. But that makes it all juicier considering that few are leveraging this tactic.
The idea behind co-branded content is that the promotion of the content is shared by two or more brands, exponentially amplifying the content reach so that all parties take home more leads at the end of the day.
Depending on your niche or the type of product (or service) you are offering, you could locate another company whose offering is closely related to yours – but is not a direct competitor. The ideal partner to create co-branded content with has an appreciable amount slice of your target market in their audience.
This way, you can be sure to pull in a handsome number of customers from their base. An instance where co-branded content was successfully deployed as a customer acquisition strategy was best demonstrated in BuzzSumo and Buffer's collaboration.
Buffer and BuzzSumo were not direct competitors. Buffer is a typical social media management platform aimed at small and medium businesses. Buzzsumo, on the other hand, was more aimed at helping content creators discover new ideas and outreach opportunities.
Indeed, their audience was related. So it was a resounding success when they both collaborated on a massive study that examined some 500 million Facebook posts. Ultimately, they converted this into a webinar, and both went home with loads of leads.
To get the best of customer acquisition from your co-branded content, you can make a compilation of companies in your space whose offerings are complementary to yours.
You can reach out to them to get more exact details on their audience size, commonly typified by their email subscribers' size or even the amount of website traffic they accrue.
If their audience is impressive, you could suggest content ideas you guys could synergize on. Consequent to a viable company agreeing to collaborate with you, you could create your assets, go live, share the leads, and get a win-win for both parties.
Not bad for business, eh?
#8 – Get amplified gains from user-generated content (UGC)
Personally, I have a bias for user-generated content. I could readily nominate it as the most powerful customer acquisition strategy on this compilation – and with good reason.
In the contemporary digital space, trust is such an essential but elusive element. Don't feel bad, people barely trust companies.
Instead, people trust real people. How crazy does that sound?
Buyers today know that in the battle for sales and profit, you will always smartly dim the defects of your product and offering and brilliantly illuminate the positives.
Thus they want to hear from a genuine buyer – with no commercial affiliations with your company – to give them an honest and holistic appraisal of your product.
This is why user-generated content has so much persuasive appeal as a customer acquisition strategy, astronomically reinforcing your credibility as a brand and the viability of your product/ service offering.
And if this happy customer that recommends you happen to be someone they know, boom, you are in serious money!
Would you mind me dishing you some statistics?
88% of buyers trust online reviews, just the same way they trust their acquaintances. Want more? 84% of millennials admit to having their purchase decisions being influenced by the user-generated content they see on that website.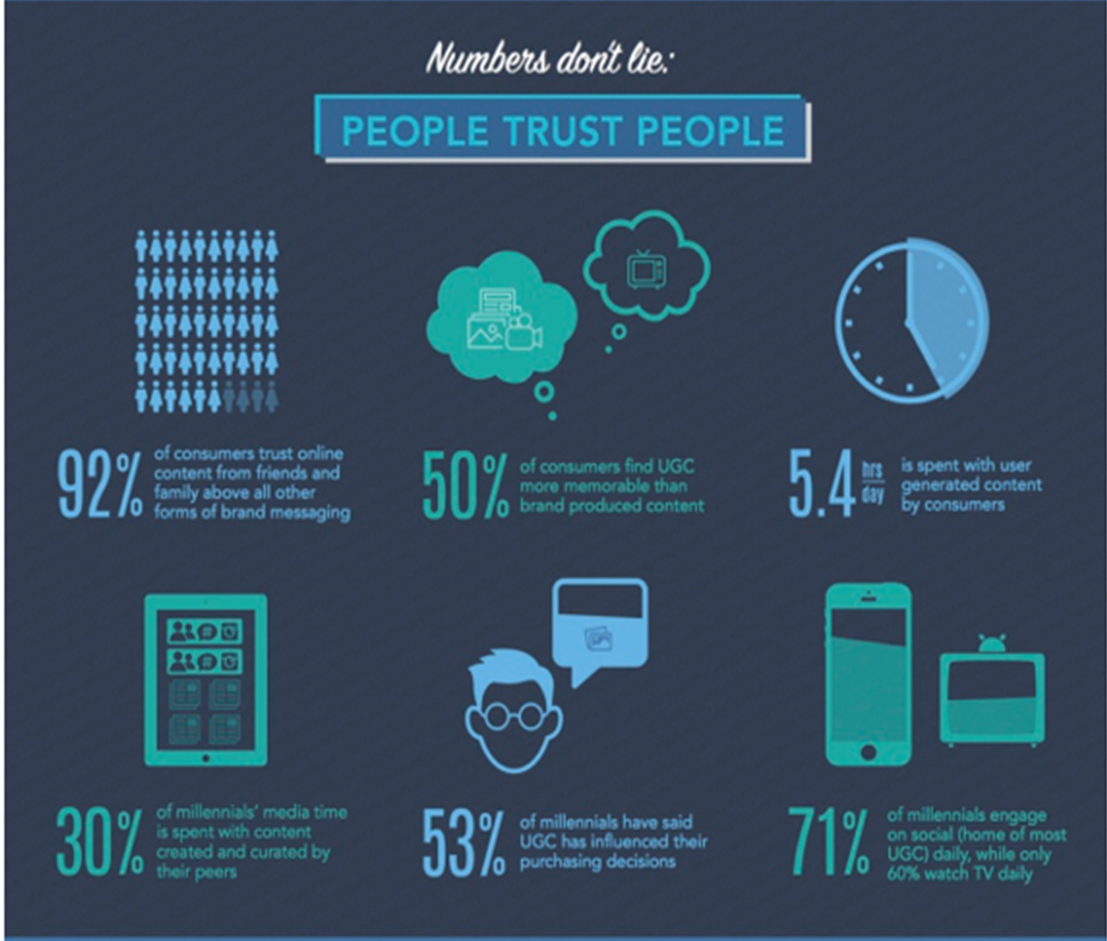 Indeed, there are several ways to leverage user-generated content. This can be in the form of reviews, gamification, or even comments.
#9 – Pile up positive reviews
Reviews are hot cakes when it comes to customer acquisition. It is only normal that potential buyers check out the reviews of a product before they buy. No one wants to make mistakes, remember.
Positive reviews or testimonials are an authoritative stamp on your authenticity. Reviews posted on other websites pull potential customers in. The reviews posted on your website consolidate your appeal, directly influencing their buying decision, consequently propping up your conversion rate on your website.
It is an excellent customer acquisition strategy to get your customers to leave positive reviews for you on renowned platforms like Google, TripAdvisor, Yelp, or G2Crowd. They could still leave positive Facebook reviews about your brand.
Of course, you may need to grease your customer's palms to inspire them enough to give you such reviews. This doesn't necessarily have to be monetary. A bit of incentive like gift cards, reward points, or some jolly coupons can fuel them enough to drop you some nice reviews.
#10 – Gamification
This is another enticing approach to accruing customers via user-generated content. Here, users are recognized (and possibly compensated) for participating in designated tasks.
If you a gaming fanatic, you will understand how compelling and challenging landing high scores and ascending levels are. You can equally leverage such concepts to pull in more user participation and rewarding them for reoccurring actions like repeated purchases.
These rewards can be as simple as unlocking badges, granting them membership in a VIP program, or giving them special discounts. The overall idea is encouraging and rewarding customer loyalty.
Nike showed a smart example of utilizing gamification to acquire or engage customers. As seen in the Nike+ fuelband app campaign, Nike encouraged runners to monitor their physical activity through the app.
Thus, the app could help them track metrics like the number of calories they have burned from their exercise regimen, how far they have run and their speed, and the time they took to cover their distance.
Now to introduce the flavor of gamification, the Nike+ fuelband app had a social media integration that allowed users of the app to contend with themselves by the results they pull off on the app.
The more numbers you had, the more you could climb levels. Of course, Nike ensured to reward performing participants with trophies and badges.
At the end of the day, it was a massive win for Nike. Their visibility was amped, and they were luxuriously fed with consumer data they could further integrate into their analytics.
#11 – Invest in PPC
If you are a huge fan of the fast and furious franchise (and you have got some deep pockets), you may want to go with PPC for customer acquisition. This is because of the speediness of results derivable from PPC in terms of customer accrual.
Unlike the bulk of more organic strategies we have explored so far, PPC gets the job done much faster, albeit at a higher cost. PPC simply means pay-per-click.
In this customer acquisition strategy, an advertiser is charged a fee every time someone clicks on his ads. These ads essentially lead to the advertiser's websites or a dedicated landing page. So you can say the advertiser is buying traffic rather than acquiring it organically.
In PPC – as related to search engine advertising – advertisers place bids to get their ads strategically placed on search engine results. This is in the form of sponsored links, which show up with the organic results for search engine queries users type.
Paid traffic can be an enormously profitable customer acquisition strategy if done proficiently. Statistics show that advertisers get $2 for every $1 they spend on PPC ads. This is an attractive 200% ROI! More interestingly, when compared with organic advertising, PPC gives 50% more conversions.
Google ads (fully known as Google Adwords) are the predominant ads advertisers use for customer acquisition. Here, you bid for placement on Google's properties like their search engine.
Google ads are effective, considering their exquisite analytics and large user audience. Google executes billions of searches per day.
And with such a voluminous amount of traffic, you can expect the largest impressions (in terms of people seeing your sponsored links) and possibly high clicks to such links.
Any time a Google user initiates a search query on the search engine, Google runs through its pack of Google ad advertisers, returning the search engine results with sponsored links from designated advertisers, who are commonly seen as the auction winners.
Several factors go into determining the said winner of the bid. Google examines the advertiser's ad campaigns and the relevance of their keywords to a particular search query, and of course, their budget.
Google has a unique metric for sorting through its pool of advertisers and determining who to show on search queries. This is termed the Ad Rank. The Ad Rank can be arrived at by multiplying the CPC bid by the Quality Score.
The Quality Score is synthesized from your landing page quality, click-through rate, and the relevance of your chosen keywords. The CPC Bid is your maximum budget devoted to your PPC campaign.
To get the best out of your PPC ads as a customer acquisition strategy, it serves you better to maximize your keyword relevance, enhance your landing page quality, and boost your Quality Score.
It is recommended that you go for the appropriate ad text and tight keyword groups regarding keyword relevance. On landing page quality, put in an effort into building well-optimized landing pages (which load fast) garnished with compelling copy, with a distinct call to action.
Google calculates your Quality Score by combining your landing page quality with your keyword relevance and budget. If you have an enhanced Quality Score, you will end up accruing more links at a significantly reduced cost.
#12 – Redirect an old website
Agreed, this customer acquisition strategy is a bit unorthodox. But it works if you are working on a fresh domain and may not have that patience to build your traffic naturally. This process will not only save you time but ultimately save you money when done effectively.
By acquiring a website and consequently migrating its content, you can accelerate your traffic growth, provided the website is aligned to your niche (or buyer persona) and has already accumulated some reasonable ranking for their keywords.
When looking for the befitting website(s) to acquire, the first step in this customer acquisition strategy is to inspect the long-tail keywords (on the websites you are eyeing for acquisition), considering how aligned they are to your ideal buyer customer profile.
You must ensure you are acquiring the right target for your objectives. Else, you blow up this customer acquisition strategy.
When prospecting these acquisition targets, some important criteria to consider (relating to your budget) include the total traffic that the website is currently accruing, including what fraction of this traffic is organically derived by SEO.
More than that, what number of backlinks have they accumulated? What keywords are they ranking for?
Are they relevant to your customer persona? If yes, what precisely is their search ranking for those keywords? Also, what is the number of pages this website has?
You should also be curious about what other assets they have that can be converted to traffic or customer purchases. These assets can include their email subscriber list and social media audience.
Yes, many websites could meet these criteria impressively, but would they be open to an acquisition? Well, you would only know by reaching out to the website owners and discussing the prospects of buying their websites.
If they are open to the possibility, they will tell you their valuations for the website. The valuation will be largely influenced by the current revenue they are accruing from the website. No doubt, a website that has accumulated a sizable amount of high-value backlinks will not come cheap.
You can do your negotiating and reach a definite price for the acquisition. After buying the website, it is now time to move all their content to your domain. Next is setting up canonical tags that would point to your equivalent adaptation of their content.
Once you have successfully moved all the content, the subsequent step is setting up 301 directs. This will redirect the website's backlinks to your domain and also from the remaining chunk of their content.
Great! Upon absorbing the acquired domain's traffic, you still get extra SEO juice for your content, considering the bulk of backlinks you integrated into them.
With all the traffic now yours, you can quickly scale up your customer acquisition, leveraging the acquired website's already-established traffic capacity.
#13 – Harness email marketing
Definitely, there is no way we are talking about acquiring customers in the digital age we live in today without considering email marketing.
This is one of the cheapest yet ranks among the most effective customer acquisition strategies. Wait, where you thinking email marketing is old school and obsolete?
Agreed, since the nascent days of the dot-com bubble, marketers have been leveraging email marketing. But even now, in 2020, email marketing is yet to lose its customer acquisition sauce.
Email marketing has an attractive ROI. According to DMA, for every $1 you invest in email marketing, you can anticipate a $42 return. Incredible, isn't it?
Marketers today invest a ton of energy in building powerful email subscriber lists. They know with the prospective customers' email addresses in their pocket, such marketers are already one leg into the door, pushing for conversion. They can regularly reach out to those subscribers and possibly get them to buy.
I don't mean to frighten you, but 293.6 billion emails are sent per day across the world. You can be sure that your prospective customer is already being bombarded with emails – a pretty amount of them invasive.
Therefore, it is only natural that your customers' tolerance levels have waned significantly. If you don't hit them right in your email, you will surely be deported to their spam list.
This is why you want to ensure your email recipients are highly aligned with your product offering and preferably organically derived from your subscriber list. Buying email lists doesn't always work well.
Going with your subscriber's lists gives your emails a safe landing, ensuring you already have a relationship (or acquaintance) to leverage.
Now, your emails must be highly relevant and value-adding. If you attempt to suffocate your recipients with promotional emails, they will surely cut you off.
Therefore, you want to leverage customer segmentation to ensure that specific email batches are adequately optimized for their audience.
For example, you don't want to send a first-time email subscriber the same promotional email as a subscriber that has been a fanatic member of your email subscriber family for years.
Such first-time subscribers would be better served with welcome emails, possibly garnished with some freebie offers to make them feel more at home with your company and be more open to receiving further emails from you.
Also, email marketing, when leveraged as a customer acquisition strategy, must be a "symbiotic" win-win relationship between you and your potential customer.
Sometimes you feed them value. At other times, you ask them to feed you with targeted customer actions like buying or leaving you reviews.
Your email copy must be exquisite too. Get it wrong, and your recipient could be violently turned off, not buying. For me, I prefer beautifully personalized emails.
I want you to talk to me as a buddy, not as a desperate company pushing to sell. If I like your vibe, I am more compelled to click on the links in your email, buying down the line.
Statistics even prove personalization to be crucial to the receipient's engagement with your emails. Whereas the average email has a meager open rate of 20.81%, emails spruced with personalized subject lines are 50% more likely to be opened.
Also, to get maximal results from your email marketing as a customer acquisition strategy, you should make your emails more interactive.
Rather than hurling blocks of lifeless text at your recipients, you can add videos, GIFs, and memes. Statistics show that integrating videos into your emails can shoot up the click rate by 300%.
Tell me, isn't this thrilling?
#14 – Make your products have viral potential
Once you hear the word "viral", it is impulsive for your mind to rush to those TikTok and Instagram skits setting the internet ablaze. Virality in the corporate space is a bit different.
By leveraging virality as a customer acquisition strategy, you want to boost your new user acquisition without correspondingly shooting up your cost. Yes, you can call it FREE publicity.
The idea of virality here is compelling your existing users to refer new ones without you paying significantly for the new ones.
This is not the same as your typical paid advertising. If you wanted more reach or customer acquisition using paid customer acquisition channels like Facebook ads or PPC, it is simple: PAY MORE!
By leveraging virality, you want to create a buzz around your product that gets it autonomously spreading around. To create that viral asset that users would share on their own, you have to maximize the existing cultural or emotional ecosystem.
By this, I mean your viral asset should be optimized around a raging concept in society or your ideal customer's world.
For sure, you will need data to arrive at this. For example, Dove's Real Beauty campaign launched in 2014 was ultra-successful in terms of reach and consequent customer acquisition. But how did Dove arrive at the viral asset for this campaign? Data!
First, Dove commissioned an insightful study which revealed just 2% of women confidently attest to being beautiful. Here is a strong emotional element to optimize their viral asset around.
Armed with such data, Dove launched the Real Beauty Sketches video ad.
This ad typified the deviation between a woman's personal appraisal of herself and how other people actually see her.
It was a viral hit, with the video amassing a stupendous 114 million views within 4 weeks of the ad going live!
Let us bring the message home to customer acquisition. Dove discovered the viral potential for their campaign and maximized it.
Therefore, to be successful with virality as a customer acquisition strategy, you must accurately decipher that feature your product or service has that resonates best with your audience and has the highest prospects of being shared.
What does the data on customer adoption of your product or service show you about what customers like best about you?
Having discovered this, can the usage cap on this feature be increased for users that refer more users? Otherwise, what is the cheapest incentive you can give to get users sharing your product?
Dropbox's success gives us an excellent grasp of how virality can be achieved by building a self-sustaining referral chain. Dropbox figured out that their users would love to get more storage – especially if they could get it for free.
So Dropbox leveraged this by offering each user an additional storage bandwidth of 500Mb for free if only they could refer a friend, with the incoming user (referral) being also welcomed on board with a free 500Mb storage.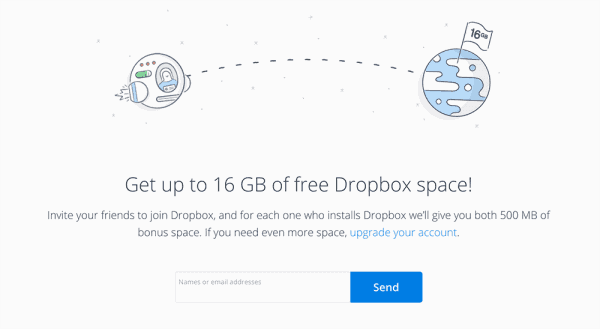 Kaboom! Dropbox's users were overjoyed. They didn't need to preach all day to their prospective referrals about Dropbox as Dropbox has a juicy 500Mb storage on the table for the newcomer as well.
Inevitably, the referrals poured in massively, with Dropbox's customer acquisition shooting through the roof at a far lesser cost.
Mailchimp was another smart guy that successfully built a virality mechanism into their offering. Mailchimp basically offers a free package for users who don't have up to 1k subscribers on their email list.
But Mailchimp knew how badly people wanted to sell bulk emails to more than 1k subscribers. Indeed, some users – for one reason or another – were not very willing to pay for the extra bandwidth.
So Mailchimp offered them a delicious deal. They could send emails for free to more than a thousand subscribers, but their email recipient would get a Mailchimp signup link at the end of such emails.
This way, not only does Mailchimp gets almost free publicity through this channel, they acquire far more customers at significantly lesser cost from consequent sign ups.
#15 – Use Quora for customer acquisition
There is almost no question too stupid to ask on Quora, right? But you may not know is that Quora is a vibrant platform for acquiring new customers.
It is interesting to note that Quora has more than 300 million monthly users. Indeed, 35% of Americans use Quora.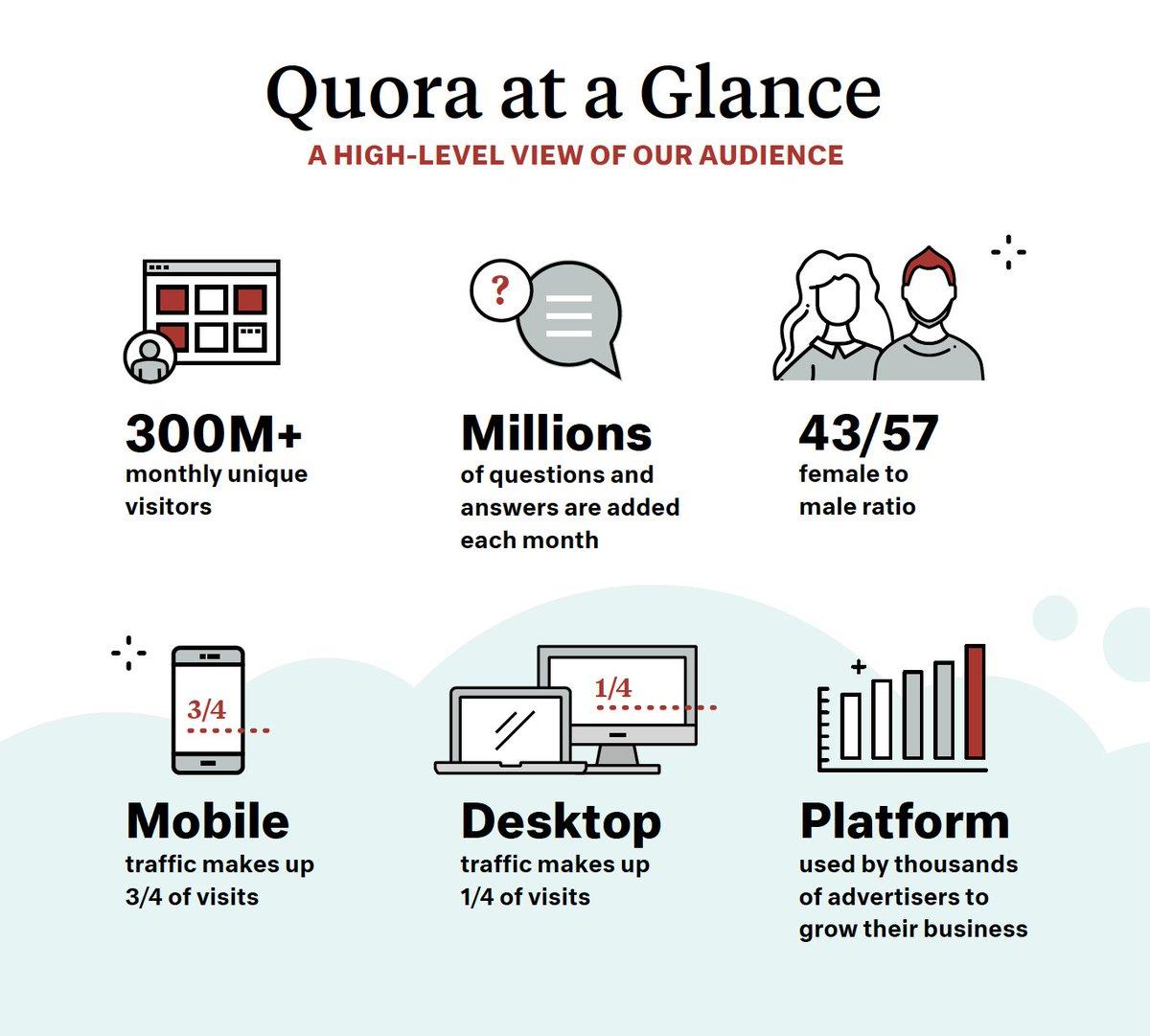 But there is something even more interesting. 54% of the adult users on Quora have an annual household income north of $100k. So you see that leads acquired from Quora are high value leads.
These are people with a nice bunch of dollars to spend and spare. Here are the people you should aim to make your customers.
Quora is largely value-based. The number of referrals you get depends on the quality of the answers you give to Quora questions.
This referral traffic from Quora can be further directed to content on your website where you more emphatically assuage the user's query, gaining his trust and consequently converting him.
Take for example, Jason Lemkin, the CEO of SaaStr. This guy has answered more than 2,000 questions on Quora. Oh, you thought he was just doing it because he wanted to win the Oscar award for kindness?
No, Jason is handsomely rewarded with his answers so far generating him a million views monthly. Not bad, eh?
Wait there, don't just jump on Quora to answer just any question. It is crucial to answer specifically the questions that promise you the highest ROI in terms of customer acquisition. For me, it is wiser to go for the top-ranking questions in your niche.
So let us say I am a fashion brand looking to acquire customers from Quora. I could decipher such highest ranking questions by going to an SEO tool like Ahrefs or SEMrushn and analyze Quora.com.
Say I was using SEMrush, I would navigate to the Domain Analytics, further into the tab termed Organic Research. Here, you would get a compilation of the ranking questions gaining the highest traction on Quora.
From there, I could input a relevant keyword, which, in my fictional case, is fashion. This should sort out the results, with those having the highest search volume coming first.
From there, I can readily pick the best questions to answer on Quora with the highest prospects of referral traffic and consequent customer acquisition.
#16 – Republish your content on Medium
Who said your content has to die on your blog? As opposed to what the generality of marketers think, you can republish your existing content on Medium. This is one of the most straightforward customer acquisition strategies on our list.
Back in 2015, Medium unleashed a feature that allowed you to integrate a canonical tag into your published Medium content. It appears many people still don't know about it till now, yet mistaking content republished on Medium for mere content duplication.
With this referral engine, your website's original content gets the traffic for any backlink that Medium post accrues. This is achieved by tapping into Medium's "Import a Story" feature.
It is automated once you add the website link to the original content. Medium integrates a canonical tag after optimizing the content to fit their platform. You may need to fine-tune the formatting Medium's algorithm produces, adapting the content to your specific taste in some cases.
Republishing your existing content on Medium works well if you have grown a sizable audience on Medium that could amp the traffic to that piece of content.
Examining Customer Acquisition Cost (CAC)
Typically, customers don't come free. There is always a cost of acquiring new customers. This is termed the Customer Acquisition Cost (CAC).
Therefore, you can say the CAC is the amount of money you expend in moving prospects from the top of your sales funnel to the last stage where they are buying (and possibly returning) customers. To be profitable, the overriding idea is to keep your CAC to the barest minimum while scaling.
How do you calculate your CAC?
It pays a whole lot to know your CAC specifically. This helps you to accurately measure how effective and profitable your operations are.
The customer acquisition cost is derived by dividing the sum cost of accruing customers within a timeframe by the total count of customers gained for that timeframe.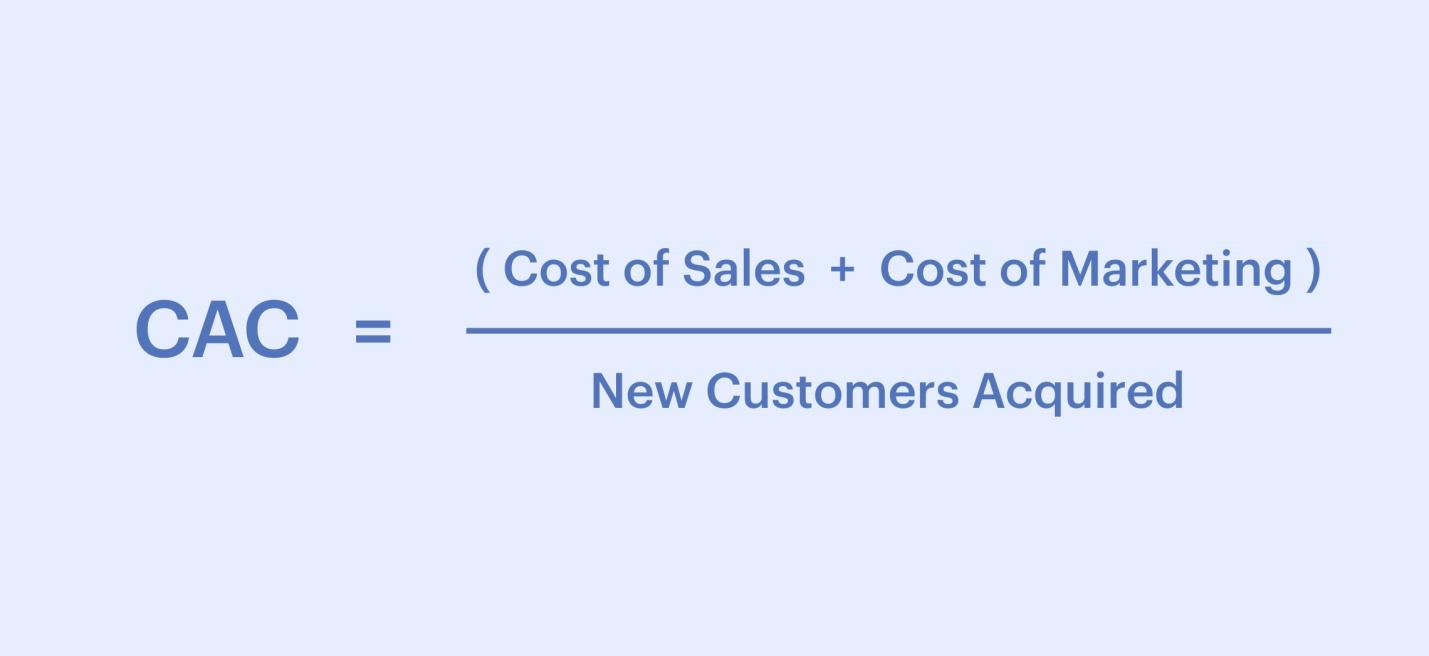 This is effectively the cost for each customer acquired. Indeed, this timeframe depends on a particular, as the period could be monthly, quarterly, or even annually.
To better demonstrate the CAC, let us assume on a particular campaign, company X acquires 100 new customers, spending $200k on this campaign.
Effectively, the customer acquisition cost would be diving the $200k (total money spent) by 100 new customers. This means the acquisition cost (per customer) is $2,000.
Mathematically, CAC= (SE+ME)/N.
Here, SC is the sales expenditure, ME is the marketing expenditure, while N is the number of customers acquired for that campaign.
In the next section, we will explore proven techniques to improve your company's customer acquisition strategy.
Ricky's 5-point Customer Acquisition Formula: (EDDDS)
A robust customer acquisition strategy is built around five pillars. Surely, these are dynamism, directedness, sustainability, diversification, and efficiency. We will explore each of these.
Step 1. Efficiency
Can't say it any other way.
There should be an impressive margin between the cost of acquiring customers and the effective customer lifetime value. Ideally, you shouldn't spend more than 33% of your average customer lifetime value acquiring a customer.
This is why you should go for customer acquisition strategies with low CAC. This is to enhance profitability both in the short term and in the long run.
In conclusion, to enhance the efficiency of your customer acquisition, you should optimize your funnel better. Ensure the right content or marketing concept is being targeted at the right audiences.
Also, your pricing strategy should be appropriately optimized. Ensure your prices are competitive while putting you in the best position to start making profits (sustainably) as soon as possible.
While you should give room for experimentation, you should only put large sums of money into proven customer acquisition systems. When these systems deliver customers, it is important to engage them promptly.
The fresher your product engagement for each customer, the lesser you would spend in fully acquiring and retaining that customer.
Step 2. Dynamism
Therefore, dynamism should be a major fulcrum of your customer acquisition strategy. This strategy should always be adaptable and promptly responsive to changing market conditions.
For example, if you discover that your desired audience is migrating out of a platform, say a specific forum and moving to a new one. Your strategy needs to accommodate this migration by pivoting to integrate the new forum or platform your customers are moving to.
The last thing you want to operate with is a rigid, inflexible customer acquisition that is isolated from the changing realities of your market space.
Step 3. Directedness
We don't just want to acquire any customer. Instead, we want to invest in acquiring high-worth customers with a long customer lifetime value.
This is why your customer acquisition strategy must be targeted and streamlined to your customer persona. With this specifically defined target cluster, you now better optimize your resources, adapt your tools and systems to align with your desired customer.
By weeding off the chaff and targeting only those that matter, our customer acquisition becomes remarkably efficient, giving us maximal ROI for any cent we throw in.
For example, if your ideal customers are within the age range of 60-80, you have no business spreading your customer acquisition campaigns to TikTok.
Similarly, if you target drivers and customers who spend most of their days en route, you are better served integrating podcasts into your customer acquisition strategy.
Step 4. Diversification
Feel free to put all your eggs in one basket in a relationship with your spouse. But when it comes to business and customer acquisition, you definitely need your eggs in multiple baskets. This is sort of hedging your customer acquisition.
If one platform is not working (or slumps), you can compensate for it with gains in another platform.
So let us say that instead of focusing your complete marketing efforts on one social media platform, it makes better sense to also have an alternative platform like a website.
Therefore, if your social media platform (that you have spent your whole life building) gets hacked, you have a fall-back option on your website.
Successful businesses run diversified customer acquisition campaigns that sprawl across several platforms, targeting their desired audience in multiple spaces.
For example, you see Coca-cola spending millions investing simultaneously in TV commercials, billboards, and running costly Facebook ads.
They aren't mad. There is a reason why they prefer their strategy diversified.
Step 5. Sustainability
Your customer acquisition strategy shouldn't be a fluke.
It is best to go for a sustainable strategy that produces iterable success. So instead of producing 2-3 blog posts in years, you should have a content calendar that consistently brings out premium content periodically so that that the traffic accrued from such content is retained and even boosted.
Ideally, you should go for a customer acquisition strategy that gets cheaper as time goes on while the gains climb. You don't want to be spending a premium throughout the lifespan of that strategy.
For example, if you go with ads, you will keep spending for as long as they are live. But if you go for a more sustainable strategy like SEO that compounds as time goes on, your acquisition cost dwindles while your customer acquisition climbs.
For example, if you go with ads, you will keep spending for as long as they are live. But if you go for a more sustainable strategy like SEO that compounds as time goes on, your acquisition cost dwindles while your customer acquisition climbs.
Hope you liked the read, and as always, if there's a tip or strategy that slipped my mind…go ahead and leave a comment about it!