8 Types of Blogs That Make the Most Money
Did you know that there are over 600 million active blogs? There are hundreds of different niches, but a few certain types of blogs that make the most money.
If you're ready to start your blog, you need to know which niches are most profitable.
In this post, I'll cover everything about eight types of blogs that make money.
You'll learn about revenue, competitive analysis, and tips for success.
Read on to discover how you can successfully create a blog with a solid income potential in 2020.

What Types of Blogs Make The Most Money?
Blogging revenue varies greatly based on many factors.
The eight types of blogs featured in my post are well-known for their income potential.
There's no specific salary for the average blogger.
However, some affiliate marketing statistics and factors are important to keep in mind.
Various blogging types and content formats are more successful than others.
Implementing these strategies can help boost your blog traffic and revenue.

So, take that into mind when you start your blog.
1. Business and Marketing
The business and marketing blog niche covers a lot of ground. These types of blogs help individuals and businesses improve their strategies and meet their goals.
Common topics covered include:
Entrepreneurship
Business management
Business strategies
Search engine optimization
B2B strategies
Increasing sales leads and profits

As you can see, this type of blog is both broad and in-demand.
Reputable business and marketing blogs are go-to resources that provide invaluable insight.
Popular Business and Marketing Blogs
The HubSpot Marketing Blog ranks 609th in global engagement out of 1.72 billion websites worldwide.
This makes it the highest-ranking blog on my list.
About ⅓ of visitors seek out 'entrepreneurship' posts, and another ⅓ seek out 'business' posts.
The SEMrush Blog ranks 2,936 in worldwide engagement.
The top industry trends readers visit the site for are 'SEO', 'search', and 'content'.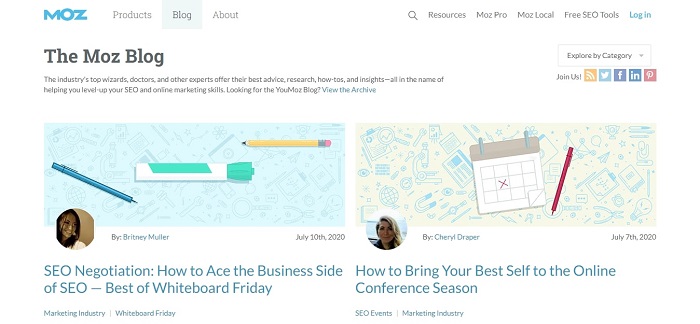 The Moz Blog performs well at 4,486th place in global engagement.
The top industry topics readers seek out are the same as SEMrush Blog – 'SEO', 'search', and 'content'.
Tips For A Successful Business and Marketing Blog
The business and marketing niche is highly competitive. You've got to work hard and be strategic to stand out.
Make your titles stand out. Eye-catching titles, meta titles, and subheadings draw in your reader's attention.
Back up your statements. Include case studies, infographics, and authoritative sources to help prove your points.
Make the content easy to skim. Use bullet lists and short, concise paragraphs.
Get repeat readers through a mailing list. Make your 'opt-in' button visible and easily accessible, and readers are more likely to subscribe for future post notifications.

I also recommend implementing social media marketing strategies to reach a wider audience.
2. Lifestyle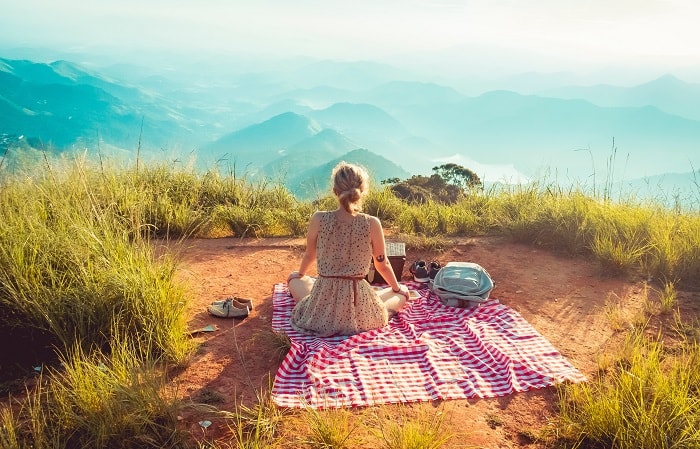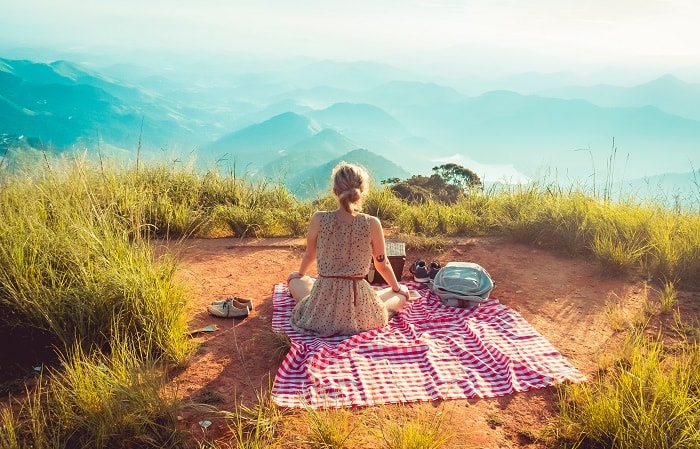 A lifestyle blog is a very personalized blog that's usually run by a single person.
The content revolves around the blogger's interests and experiences.
Many different types of blogs fall into the 'lifestyle' category. Specific topics and trends of lifestyle blogs include:
The author's daily activities (shopping, dining, etc.).
The author's hobbies and passions (crafts, bullet journaling, gardening, etc.).
Product reviews or 'unboxing' posts.

In most cases, lifestyle bloggers have a signature content style.
Readers are familiar with the blogger's image and often find them relatable or inspiring.
Popular Lifestyle Blogs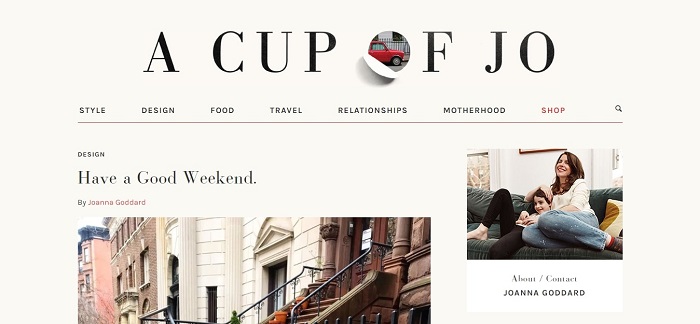 A Cup of Jo ranks 39,792 in global engagement – again, this is out of nearly two billion websites total.
Readers who visit the blog look for these top industry keywords: 'books', 'love life', and 'family'.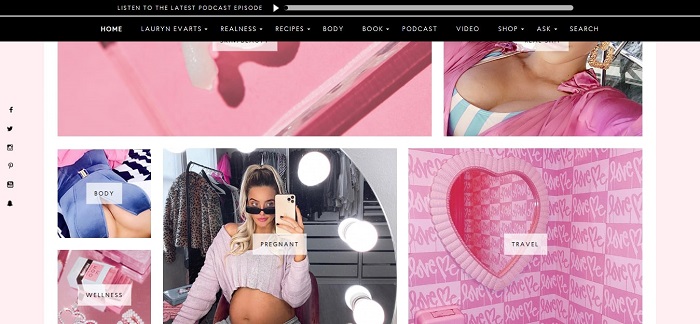 The Skinny Confidential's Alexa ranking is 175,503 in worldwide engagement.
The blog's top industry topics based on social engagement are 'family', 'cooking', and 'butter'.
Tips For A Successful Lifestyle Blog
Lifestyle blogs are extremely well-liked, and they cover a huge array of topics.
Consider the tips below to make your blog shine.
Write about what you truly love. Creating content based on your passions gives your blog authenticity.
Take and post unique photos. If you don't have a camera, a high-quality smartphone camera works fine. Original photos are part of any leading lifestyle blog.
Avoid publicly discussing drama. Lifestyle blogs are personal, so you may often refer to others in your day-to-day life. Drama and conflict should never be discussed on your blog.

3. Food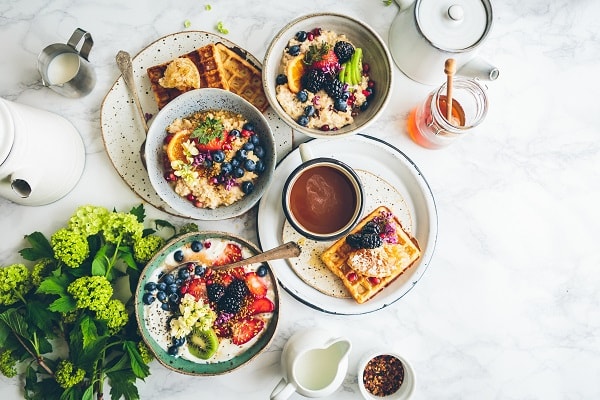 Food blogs revolve around cooking and 'foodies', or people with interest in gourmet dining.
Some food bloggers have prior culinary experience or work in the industry.
Content featured on these blogs includes:
Step-by-step recipes.
Photo and video tutorials.
Restaurant reviews.
Food-related lists (i.e. foods for detox, foods with iron, etc.).
Food-related advice (i.e. food substitutions, pairings, etc.)

This niche is pretty diverse, and their favorability has increased thanks to social media platforms.
Popular Food Blogs
Serious Eats is a major player at 6,129th place for international engagement.
The three hottest blog keywords based on social engagement are 'oil', 'butter', and 'cooking'.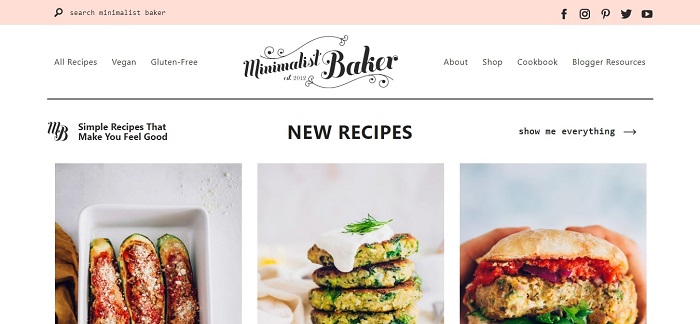 Minimalist Baker ranks 10,146 based on Alexa search queries.
The three main blog topics are the same as Serious Eats – 'cooking', 'oil', and 'butter.
Tips For A Successful Food Blog
Food blogs are frequently considered go-to resources for recipes.
It can be difficult to beat the competition, but a few simple strategies will help.
Stay consistent with wording and structure. For example, don't' use 'instructions' in one post and 'directions in another post. The same applies to the layout of each post. Readers appreciate reliability, and consistency helps with search engine rankings.
Use an image of the final food product as the main post image. A photo of an appetizing, finished dish is more eye-catching than a photo of individual ingredients.
Avoid copying recipes from other food blogs or sites. If you enjoy a recipe, put your unique spin on it and give credit to the original recipe poster.

4. Travel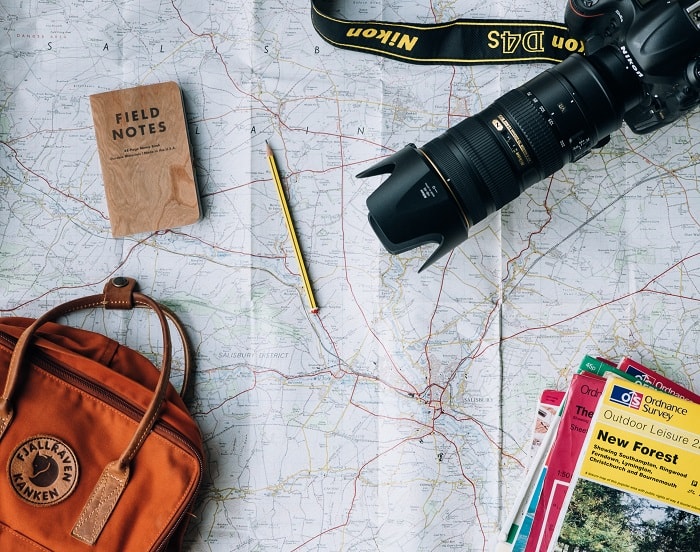 There are two main types of travel blogs, and the first type is similar to a lifestyle blog.
Bloggers document their journeys and experiences and discuss aspects of adventuring that they enjoy.
Topics included in these types of blogs may include:
Reflections about countries or cities they've visited.
Reviews of accommodations and restaurants they enjoyed.
Opinions about their journeys in general.
Other blogs in this niche are more advice-driven and designed for practicality.
They give readers helpful information about traveling, and they often give insight into specific destinations.
Examples include:
Tips for traveling internationally.
Pros and cons of traveling to a given destination.
Recommendations for lodging, transportation, and attractions.
How-to style posts about traveling.

Popular Travel Blogs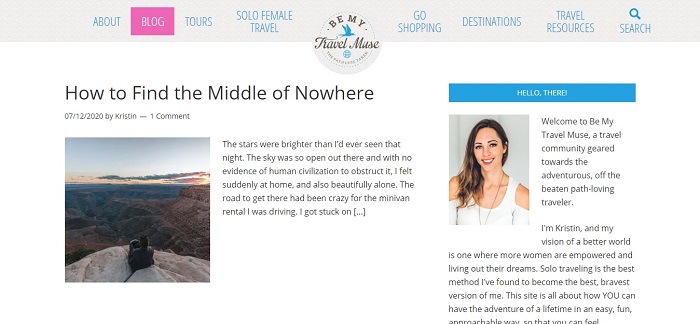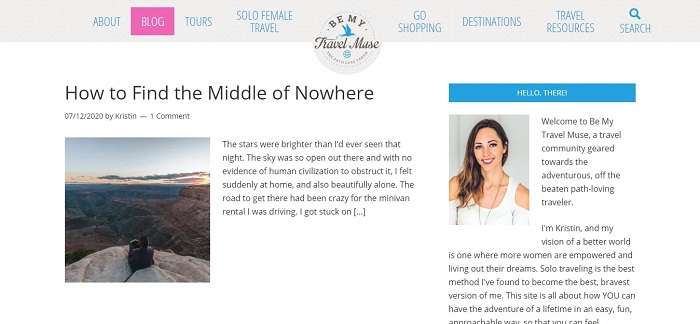 Be My Travel Muse is at 126,118 for global engagement.
The three most searched for trends on this blog are 'travel', 'tours', and 'beaches'.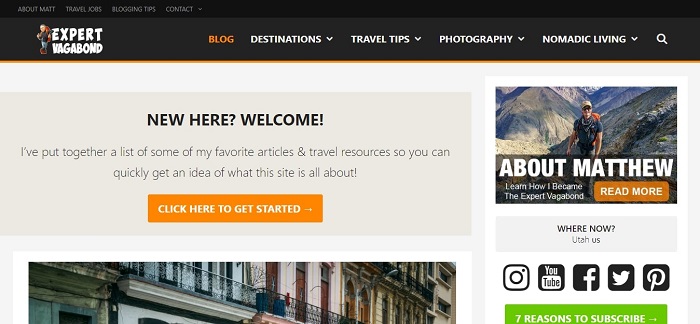 Expert Vagabond is a leading blog in this niche, ranking 67,089 in global engagement.
This blog's three trending topics based on social engagement are 'world cups', 'travel', and 'tours'.
Tips For A Successful Travel Blog
A solid approach can make or break your blog's success.
Follow these two tips to create the type of blog that makes money:
Build your area of expertise first. This may be a specific place you've been to, or it may be how to effectively travel on a budget. Travel first, develop experience and knowledge, then create content.
Write as if you're offering a service. Even if your blog is fairly personal, your audience needs to gain something from it. For example, make note of cultural differences in each location you post about.

5. Health and Fitness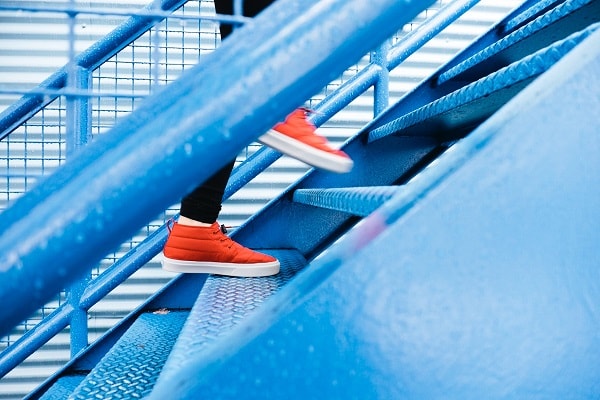 Health and fitness blogs are very popular, and people often seek them out for advice.
These blogs are run by professionals – nutritionists, personal trainers, etc. – and niche enthusiasts.
Topics on these types of blogs include:
Exercise regimens and tutorials.
Dieting to meet health/fitness goals (weight loss, muscle gain, etc.).
Posts about specific issues (obesity, fatigue, etc.)
Reviews of supplements, exercise gear, and similar products.
Opinions about current health and fitness trends.

Overall, the health and fitness niche is fairly broad.
Sub-niches like medical blogs or weight loss blogs are common.
Popular Health and Fitness Blogs
Nerd Fitness is a high-ranking pick at 27,715th place for worldwide Internet engagement.
The top industry trends by social engagement are 'arms', 'muscles', and 'diets'.
Powercakes ranks 986,378 in global engagement.
The three main blog topics based on social engagement are 'diseases', 'diets', and 'pain'.
Tips For A Successful Health and Fitness Blog
There are millions of blogs in this niche, but only some are highly successful.
Here's what you can do to get on the path to success:
Choose a specialty or niche. A general fitness blog isn't going to stand out; you need a consistent area of expertise.
Use plain language. Health and fitness topics involve technical jargon that isn't common knowledge. Make sure to explain these terms in a way that's easy for anyone to understand.
Let your genuine personality show. Share true stories about your successes, failures, and adventures in the health/fitness niche. This makes your content relatable and your blog authentic.

6. Gaming and Tech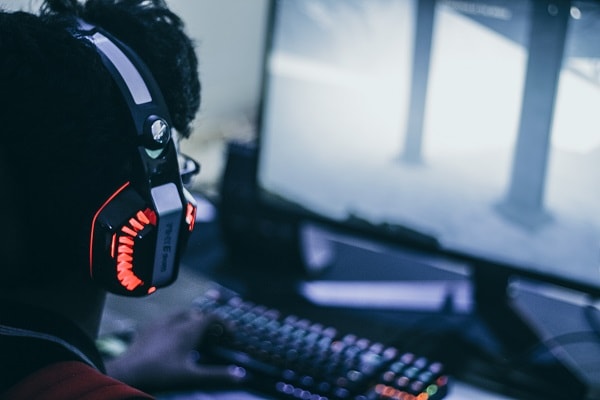 Tech and gaming blogs are used for both educational and entertainment purposes.
Blogs in this niche tend to review related products and tools.
Tech blogs often post about news and trends in technology throughout the world.
Here are some topics you'd find on gaming and tech blogs.
Reviews of games for specific game consoles.
Pros and cons of a new game, console, or electronic device.
Tutorials for using various software and devices.
Product comparisons (consoles, computers, phones, etc.).
Troubleshooting and problem-solving tips for tech products.
Trends and changes among leading tech companies.

Gaming blogs are often media-heavy and include videos of bloggers playing games.
Tech blogs may also include videos and photos to help inform/educate readers.
Popular Gaming and Tech Blogs
TechCrunch is the second-highest-ranking blog on my list at 1,885 based on Alexa data.
The current trending keywords based on social engagement are 'politics of China', 'United States Government', and 'technology companies'.
Destructoid ranks 24,151 in global engagement.
The top industry topics by social engagement are 'Nintendo', 'game', and 'games'.
Tips For A Successful Gaming and Tech Blog
Tech and gaming blogs are pretty similar overall, so standing out can be tricky.
Consider these ideas to make your blogging journey successful:
Use video as much as possible. This tip is particularly important for gaming bloggers. Gaming is a completely visual experience, so videos attract an audience.
Follow tech-related news across the board. Even if you have a niche, staying up-to-date on all technology trends is crucial. You can tie in current events and products with your existing content.
Create something useful for readers. For example, offer insight and tips in a video game review. Entertaining your readers is good, but informing them is the key to success.

7. Fashion and Beauty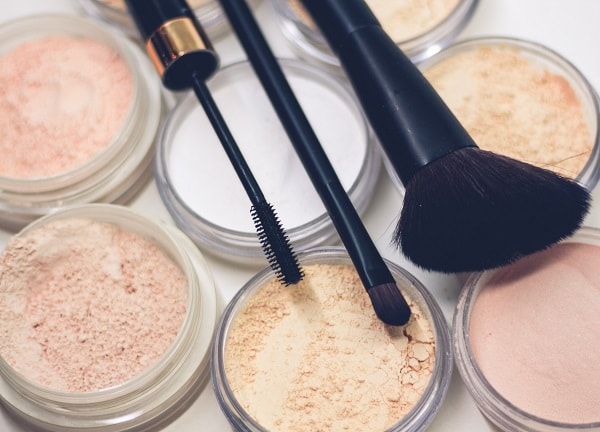 Fashion and beauty blogs are beloved resources for keeping up with related trends.
Bloggers in this niche may simply feel passionate about fashion and beauty.
Others – makeup artists, designers, etc. – have experience in the industry. Topics covered by these types of blogs include:
Comparisons of different beauty brands.
Detailed, image-heavy reviews.
Tutorials for using various beauty products (cosmetics, facial cleansers, etc.)
Coverage of fashion/beauty related events.

This niche is similar to the health and fitness niche; there are many sub-niches within it.
For example, one blog may focus solely on makeup and another on high-end fashion.
Popular Fashion and Beauty Blogs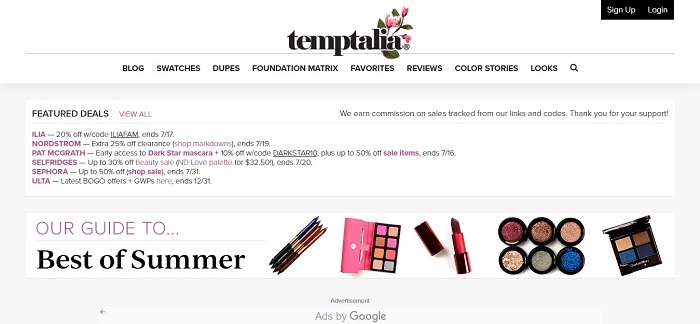 Temptalia placed 57,265th based on Alexa's global engagement statistics.
Based on social engagement, the top three keywords for this blog are 'light and color', 'products', and 'skin'.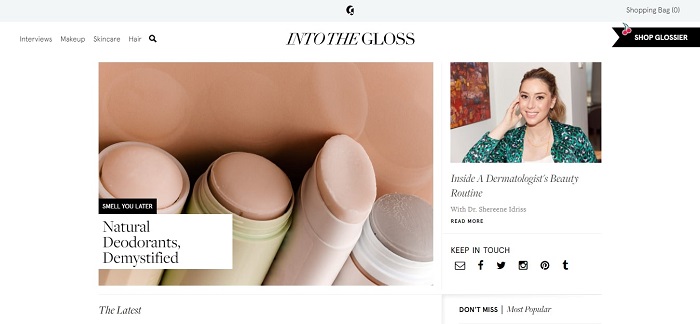 Into The Gloss ranks 68,133 for international engagement.
The top three trending topics for this blog are 'faces', 'hair', and 'skin'.
Tips For A Successful Fashion and Beauty Blog
Beauty blogs come and go constantly; it'll take hard work and dedication to make yours sought-after.
There are two pre-blogging tips you can use to gain a competitive edge.
Build your presence on relevant platforms. For example, Reddit's 'MakeupAddiction' has over two million subscribers and MakeupAlley has a large member base. Join conversations, leave reviews, and contribute tips to help build your blog's audience.
Subscribe to other beauty blogs. Subscribing and commenting on popular beauty blogs is beneficial in many ways. You'll learn a lot about the niche, and you'll help establish your name among fellow readers.

8. Parenting and Family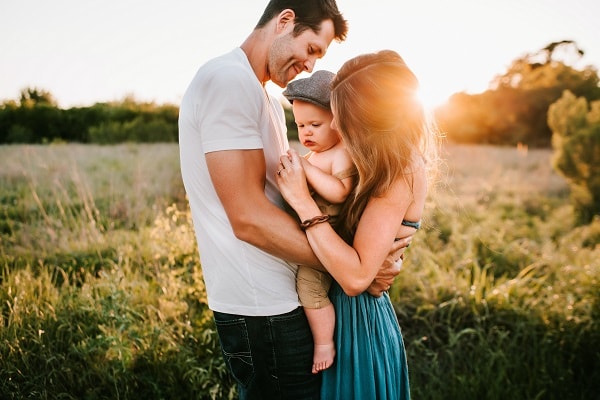 Family and parenting blogs are very well-liked and widely considered authoritative sources.
Most bloggers in this niche have real-life experience parenting, raising families, and so on.
Others may have professional experience as childcare providers or doulas. Common topics include:
Advice for new and expecting mothers.
How-to guides for all things family-related (baby proofing, designing a toddler's room, etc.)
Reviews of relevant products (i.e. baby toys, educational tools, etc.)
Firsthand accounts of personal family experiences.

In some cases, family and parenting blogs overlap with health blogs. For example, a parenting blog may focus on nutrition for infants, toddlers, and children.
Popular Parenting and Family Blogs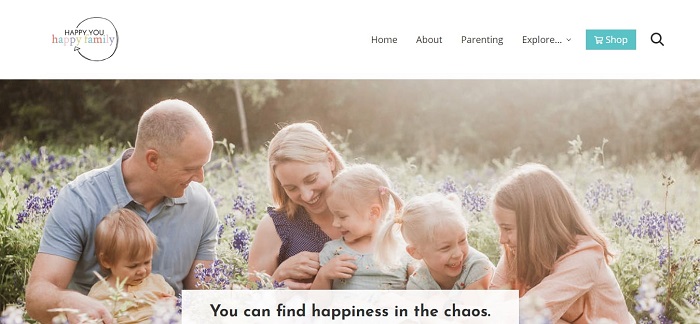 Happy You, Happy Family is at 312,781 for global engagement.
Top keywords for this family blog are 'words', 'children', and 'kids'.

Scary Mommy ranks 21,450 in global engagement, making it one of the most well-known parenting blogs.
The trending topics based on social engagement include 'kids' and 'mental health'.
Tips For A Successful Parenting and Family Blog
There's plenty of competition in the parenting and family blog niche.
If you'd like to gain a competitive edge, consider these tips:
Choose an area of expertise. This is another niche where you'll need to choose a sub-niche to shine. For example, focus on newborn/infant care or homeschooling.
Practice your storytelling skills. Even if your blog is an informative resource, a personal touch is important for your audience. Work on writing compelling stories about your experiences, challenges, and growth as a parent.
Network with other sub-niche blogs. If you're running a blog for new moms, connect with similar blogs through their comment feeds and social media. You'll learn what makes these blogs shine while also building your potential audience base.

Choose Your Type of Blog
The types of blogs that you can start to make money are diverse.
Finding a niche you're passionate about is easy, but blogging success requires hard work and dedication.
From this post, you've learned that you need to:
Choose an in-demand niche (i.e. the different types of blogs linked above).
Stick with quality content creation strategies; use the best blogging tools to help you get ahead.
Do your research and develop a true area of expertise.

Lastly, it's important to be patient and consistent. I'm confident that blogging success is 100 percent possible.
Stick with it and reference this post to meet your blogging goals.
Do you have a different blog type that made you money and credibility?